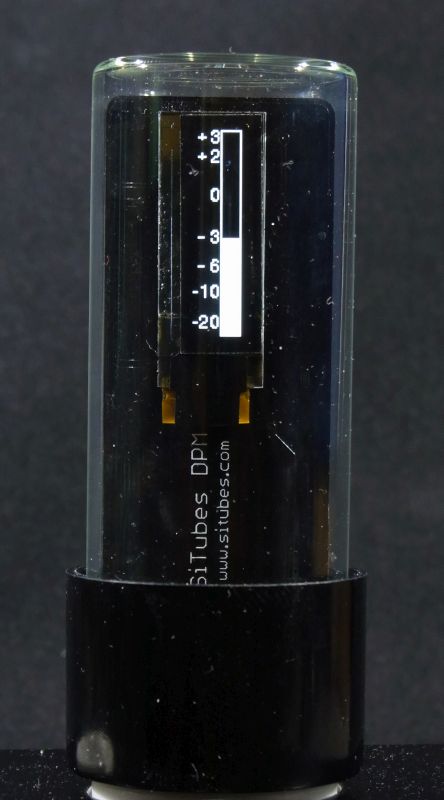 SiALM Audio Level Meter
The SiTubes ALM is an audio level meter, packaged in a standard octal tube envelope.
It integrates a peak-responding full-wave rectifier circuit to display audio power level. It provides a 128-segment bar graph on an OLED display, with several programmable scaling and legend options.
The ALM can be powered from an AC or DC voltage, and the power supply input is completely isolated from the signal input. This allows the ALM to be powered from any available supply, such as a 6.3V AC filament circuit, even if it is floating with respect to the signal input.
For more details, please download the full ALM datasheet (PDF file).